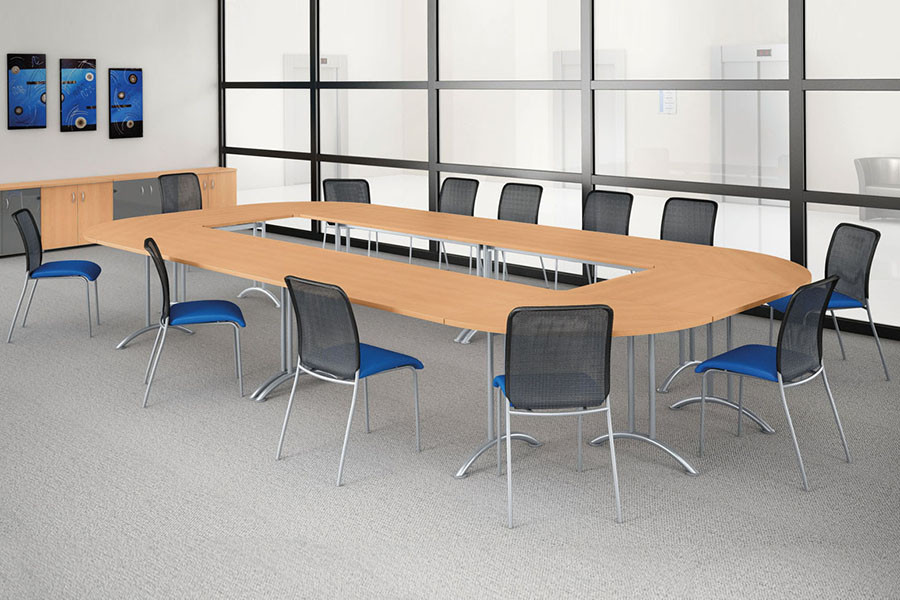 25 mm thick melamine tops with straight edges protected by 2 mm thick ABS edge banding.
> Fixed tubular steel structural crossbeam.
> Tubular legs ø 30 mm with side clearance for easy access
> Circular-section tubular central stem legs ø 80 mm, and branch-shaped base composed of
4 cylindrical tubular feet ø 35 mm, for circular tables.