OVALI Reception – £750+vat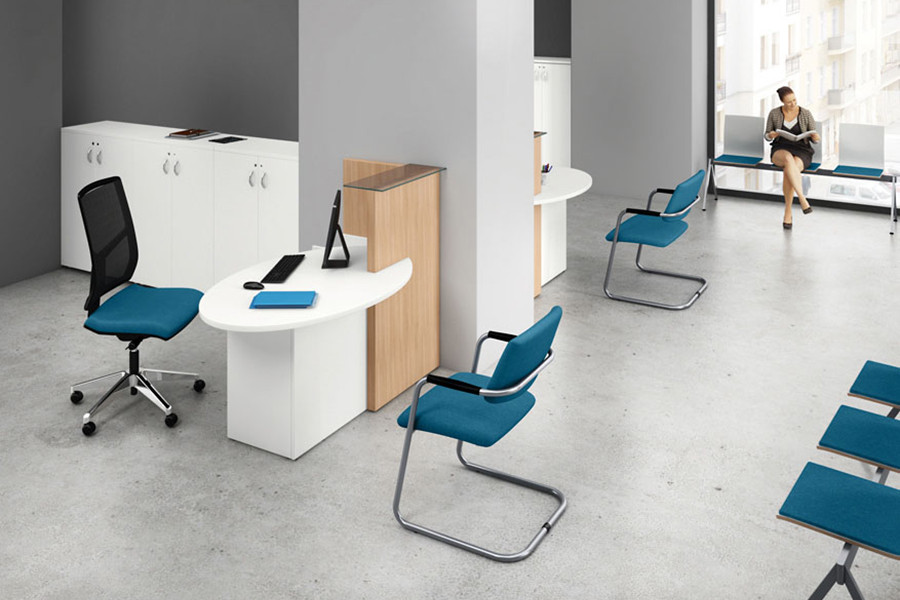 Ovali is a multifunctional reception desk dedi-cated to small rooms or customer service bu-reaus.  Due to a lowered desk top it is easy to communicate with a client in a sitting position.
The common part of the desk top allows to deal with documents easily and provides trouble-free communication. The lifted part of the reception desk includesa hidden computer stand and the vertical shelf for documents. Apart from ergonomics the Ovali reception desk o" ers an interesting form connecting a white oval of the desk top witha dark rectangle of the body and the frontal part of furniture produced in two optional colours – cocoa and chestnut.