Linea – Black Glass Reception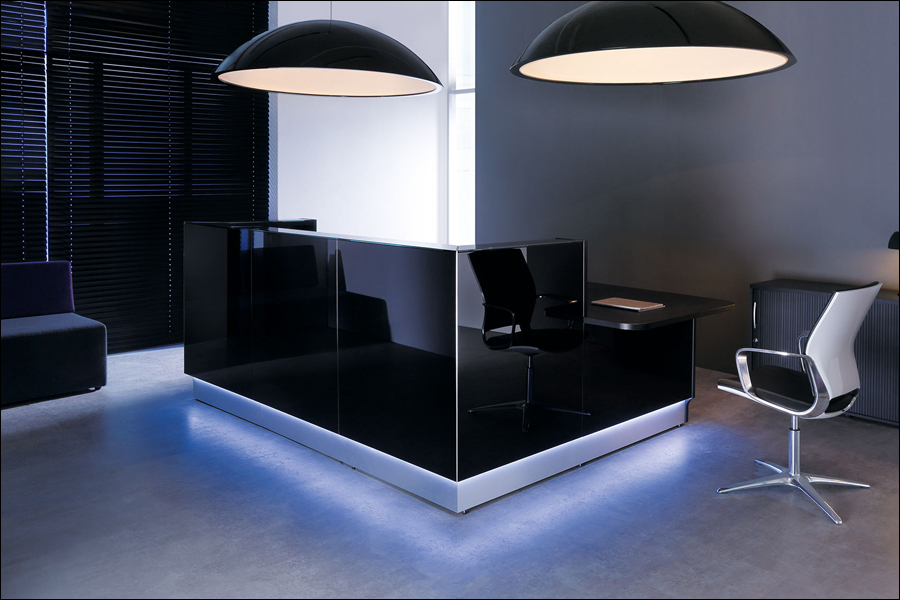 Linea turn your attention with its style and elegance.
LED light installed at the bottom of the desk adds
the sophisticated style and gives you the impression
that the room is bigger.
It is detail that makes a good design.
Little elements adding character and the quality of materials they are made of.
Front and top elements are made of glass, while the corners are decorated with noble stainless steel.