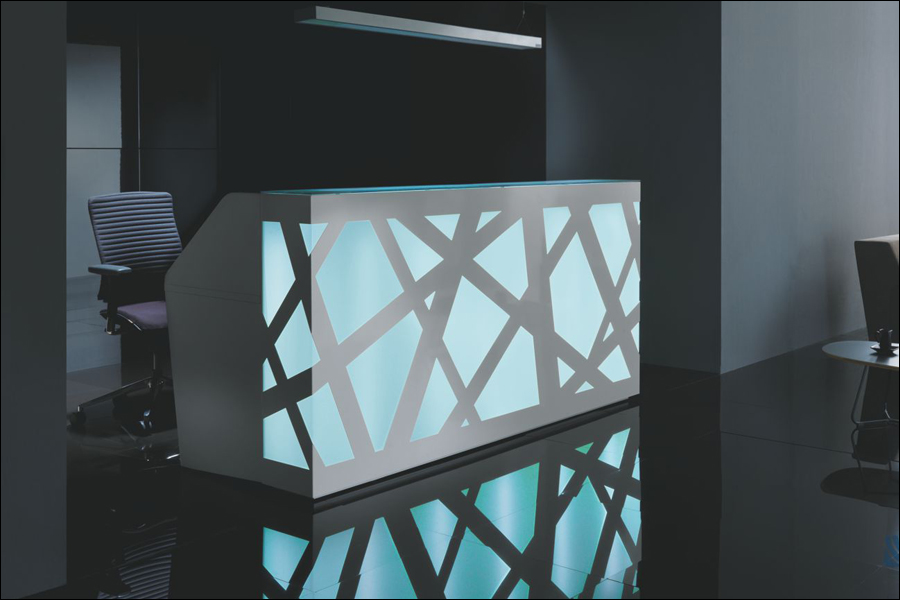 The reception desk with its original form should be enough to arrange every reception hall. It is very e" effective in dark rooms where
it is lightened from the inside and fulfills a role of a spectacular halogen.
White, met-al openwork wreathing subtly round the
body and contrasting with the highlighted interior is a very characteristic element of the reception desk.
Beautiful frontal part nof the counter hides ergonomic interior with a wide desk top which allows
to organize work at the reception desk without any problems.
All parts of the Zig-Zag reception desk match every room without any problems.
The counter can be arranged in any way from the modules
which may consists of one or more elements.