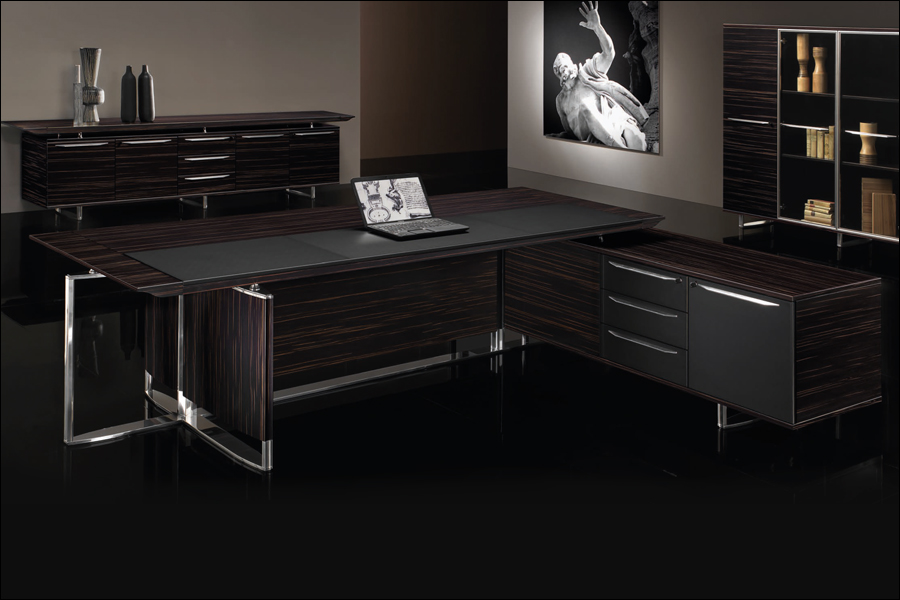 The contrast between the brightness of the metal and the ebony Macassar of the Bernini series engender a product of great elegance and richness, despite the cleanness of the lines and the rational composition.
 The top desk accessories available, from the sliding leather top for cable management to the thin central stationary drawer, make the Bernini series a product of great comfort and technology but also having absolutely pure shapes.
 The Bernini collection opens the way to a different idea for the executive office where elegance, richness of materials, and the importance of the composition are combined with the lightness and contemporary cleanliness of shapes. It is an innovative and timeless series, interacting with time, memory and history.